Overcast was built from the ground up with security in mind. Security of your information, content and metadata is our highest priority. 
Overcast's architecture is built using Security by Design, Privacy by Design and Secure Services by design. 
Security by Design means the system integrity and availability are planned and managed as a coherent solution.  Access is restricted to authorised users who perform legitimate actions.

Privacy by design is an extension of Security by Design and focuses on the sensitivity of data throughout the lifecycle of the data

Secure Services by Design focuses on cloud services being an appropriate extension of Security by Design. We only engage partners with the highest security standards and then design those services to integrate with Overcast. 

Integral to the Secure Services by Design is our participation in the AWS Well-Architected Partner Program and the AWS Well-Architected Framework which provides a mechanism for regularly monitoring and evaluating wordloads, identifying high-risk issues and recording our improvements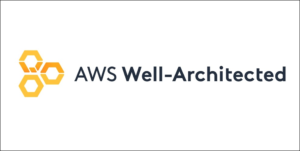 Overcast is accredited with the Digital Production Partnership's Committed to Security framework which maps to ISO27001: 2013, EBU R143 and MPAA.  Each of the partners we work with (Stripe, AWS, Azure) also maintain the highest security standards and certifications SOC2, ISO27001/27018, NIST, PTES, SP800-115.