Intelligent Cloud Storage
Effortless Media Asset Management: Store, Organize, and Access Your Files with Cloud Storage!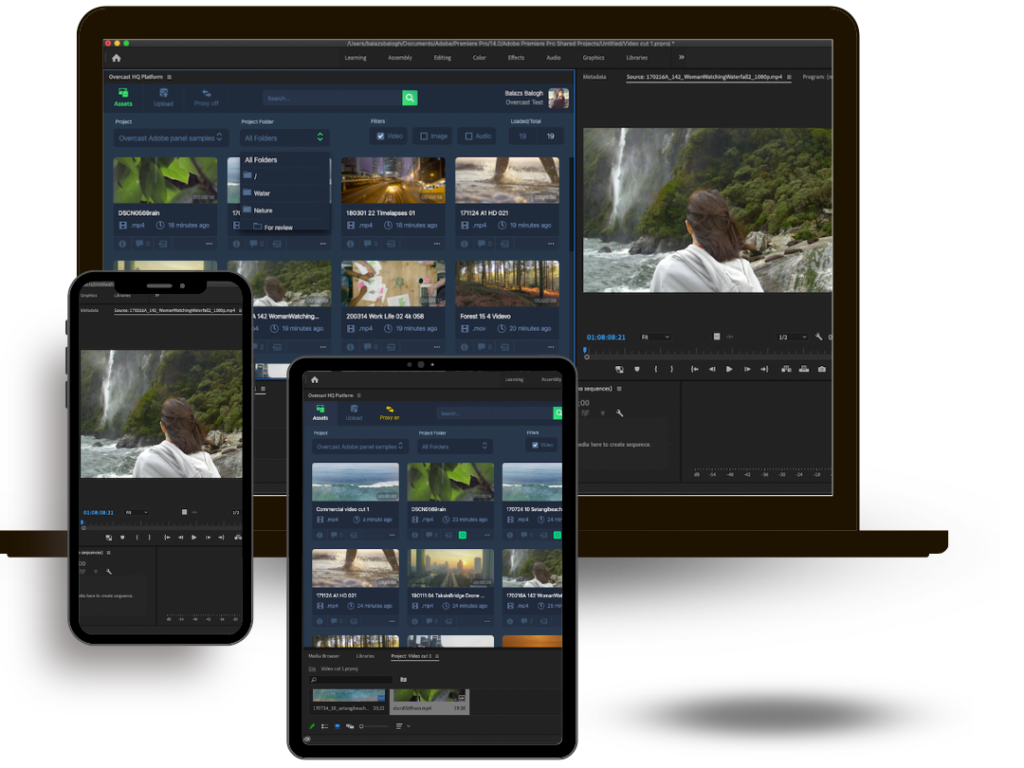 Intelligent cloud storage
Flexible Cloud storage/archive solutions for media.
Video and image files can be large and complex. Traditionally, they have been handled on premise
but now it is possible to manage your workflows in the cloud or with a hybrid solution that conforms
to your workflows – not the other way around.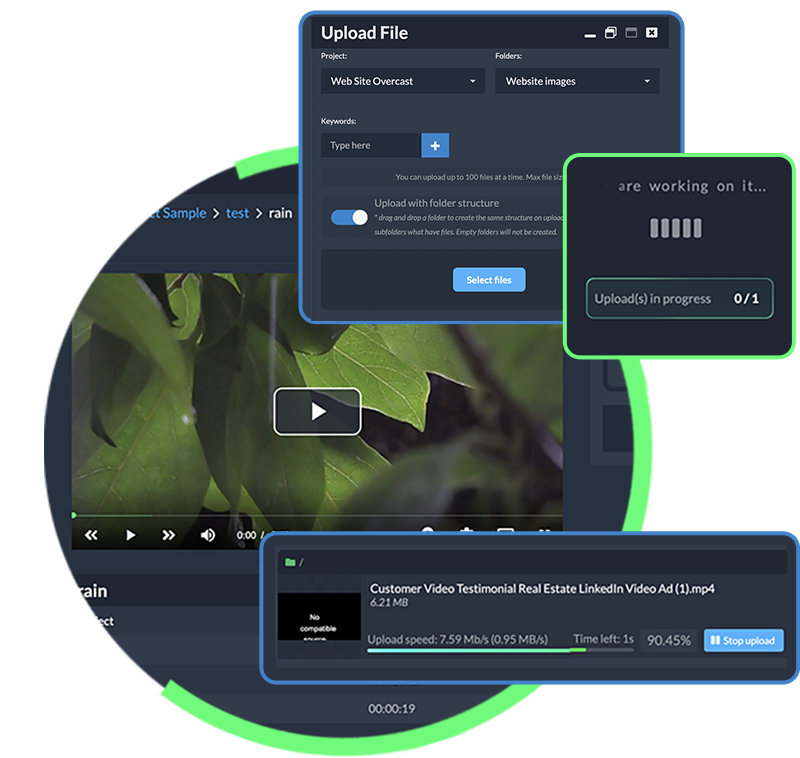 VIDEO FILE storage
Gone are the days of worrying about local storage limitations or the risk of data loss. With intelligent cloud storage, users can securely upload, store, and organize a wide range of media files such as images, videos, audio recordings, and 3D objects in virtual storage spaces.
ON PREMISE SYNC
Automatically upload your content to your account for secure cloud workflows.
On-premise sync for cloud media storage offers a powerful solution for individuals and businesses seeking to bridge the gap between local infrastructure and cloud-based efficiency.
MULTI-TIER Archive
Multi-tier archive for media assets is a strategic solution that optimizes the management of digital content, ensuring accessibility, cost-effectiveness, and streamlined workflows.
It reduces storage costs by allocating resources according to usage patterns, preventing valuable high-performance storage from being occupied by rarely accessed files
Automated metadata extraction
Metadata extraction automatically identifies and tags attributes such as keywords, timestamps, locations, people, and objects within images, videos, and documents. This enriched metadata streamlines content discovery, making it easier to locate and utilize assets across databases.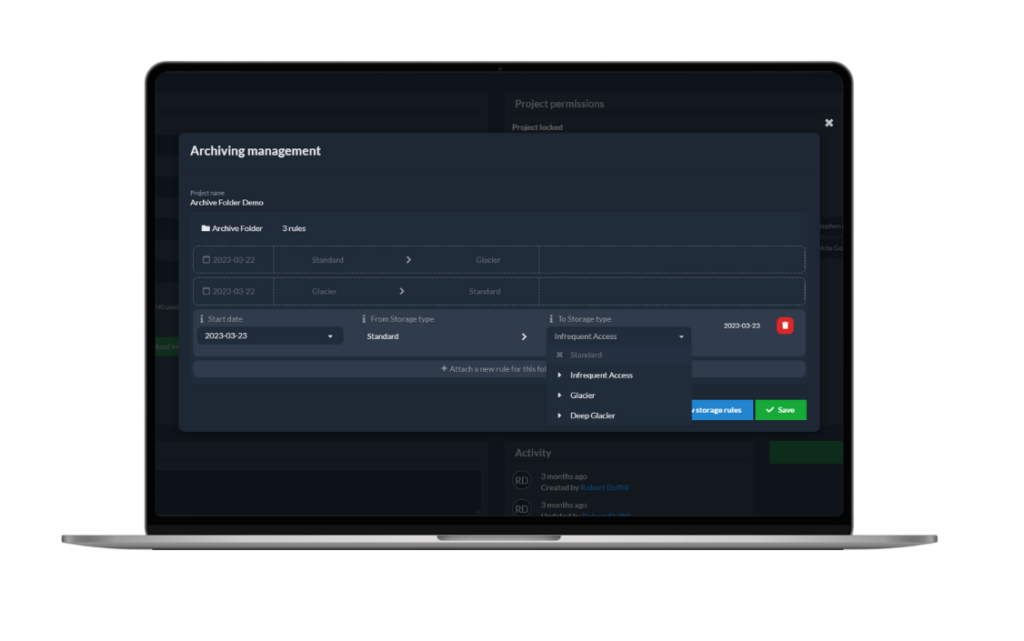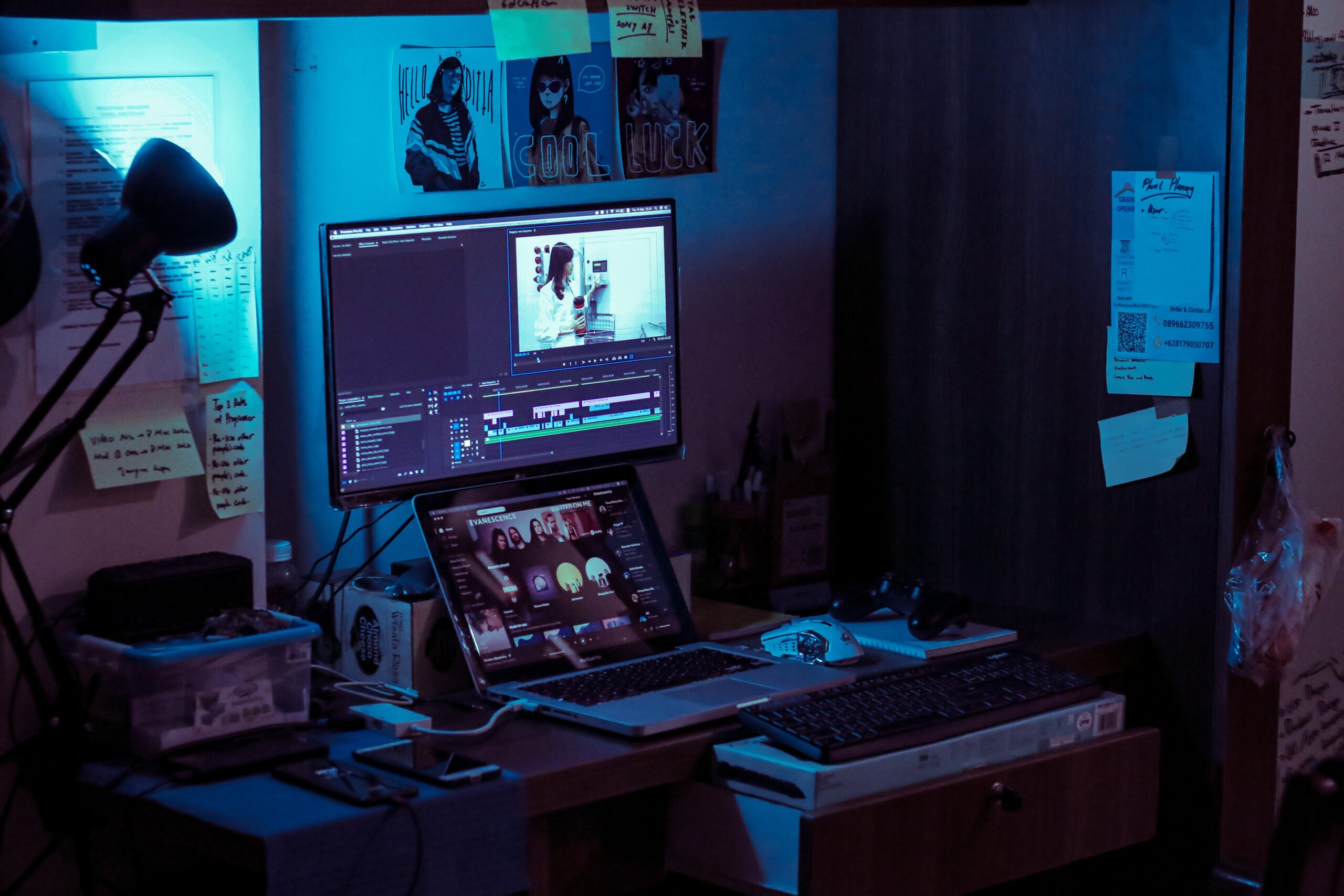 Full Stack
VIDEO MANAGEMENT
Specialist cloud solutions for enterprise
Discover the rest of the products
If you are curious about the products, features, or any of the technology – we're ready to answer any of your questions.
Let's talk !
Talk with an expert advisor
Please fill out the form so that we can connect you with the right person.