Request your demo of Overcast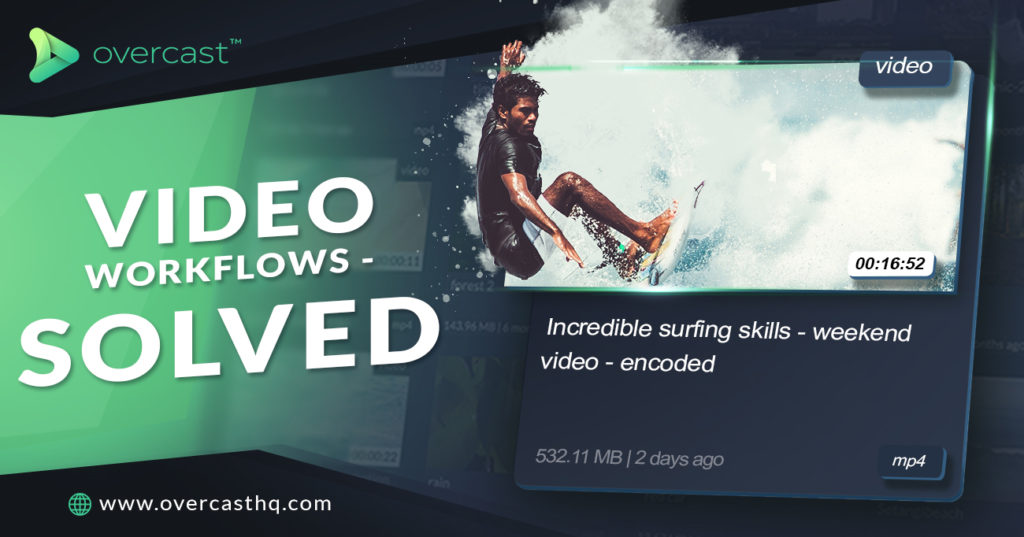 Request your demo of Overcast
See how Overcast can power your video innovation:
Be more efficient around search, collaboration and approvals.
Clients respond faster to drafts and approve projects faster when you use Overcast.
Sales and Client Retention
A white-label, easy to use interface keeps clients coming back.
Pay-as-you-go Plan
Reduce to zero your investment in new servers – free up space on local servers and desktops.