Overcast At DPP Leaders' Briefing 2022
DPP Leaders' Briefing 2022
The biggest UK-Ireland media event — the DPP Leaders' Briefing 2022 — took place in London on 16 and 17 November. DPP CEO Mark Harrison summed up the focus at this year's conference:
"72% of companies made people-related topics — such as wellbeing; diversity, equity and inclusion; ways of working; skills — a high level or sub theme. This is very striking but it isn't the real story of this year's event. That sits firmly with the determination to achieve operational effectiveness — an internal focus on simply doing things better."
Who was there?
Broadcasters, production companies, post production companies and tech vendors gathered in Bishopsgate in London to take the temperature of the media and broadcast industries.
They heard from TikTok, Warner Bros. Discovery, BBC, A+E Networks, A+E Networks EMEA, PBS Distribution, Associated Press, Thomson Reuters, ITN, ITV, BT Sport, Channel 4, PA Media, DAZN, Google Cloud, IMG Studios, Newen Studios, News UK, NRK, RTE, RTL Nederland, Sky, SVT, TV2 Denmark, VICE Media Group, Banijay, Yle, and ZDF.
What insights emerged?
The DPP published a summary report on the conference and noted that the 2022 event saw a significant strategic shift.
It concluded that, after years of emphasis on building new direct to consumer services, the priority now is efficiency. Multiple speakers highlighted the need for their organisation to become more streamlined, and better at getting the basics right.
If you are a DPP member, you can download the summary report here.
Overcast at DPP Leaders' Briefing 2022
Technological innovation is essential to progress in all industries, and the media and broadcast industries are no exception.
So, it was very exciting for Overcast to be back in the Innovation Zone surrounded by other innovators!
Overcast COO George Kilpatrick and Customer Success Manager Robert Duffill had a very productive and enjoyable two days at the DPP Leaders' Briefing 2022.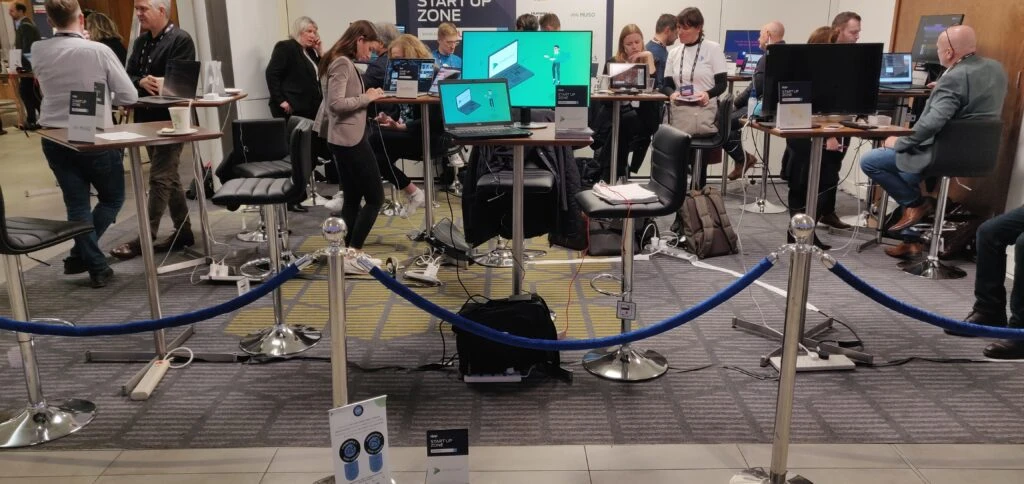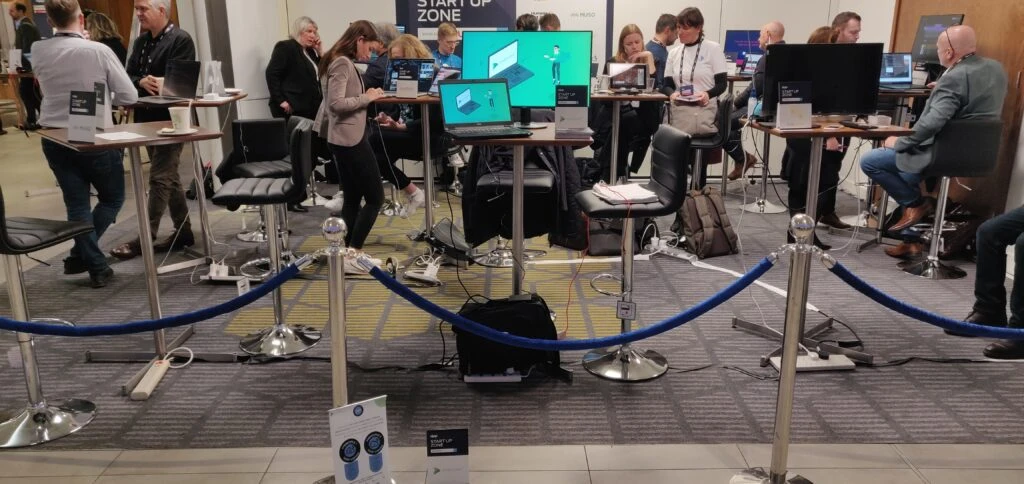 They held meetings with many senior professionals from many different parts of the media and advertising industries who sought Overcast's insight as thought leaders in the video management space.
They were delighted to discover that awareness of our brand had increased significantly and to hear feedback from our clients who confirmed they found our solution simple and configurable.
Chat with us
If you couldn't make it to the DPP Leaders' Briefing 2022, you can reach out to us anytime. We would be delighted to talk you through how to manage video more easily and cost-effectively. You can contact us with questions or get a free demo of our video management platform — or both!