Creator Economy Trends 2023
What are the creator economy trends 2023?
When we think of the creator economy, we automatically think of people who create products and services that they sell online. But there are a lot of other businesses that are part of this ecosystem: companies that empower these creators, such as people who curate content and build communities, and also platforms like Overcast that enable creators to manage their content.
The growth in demand for creative content online skyrocked during the pandemic, and the good news for creators is that this demand has not dropped to pre-pandemic levels following the reopening of businesses.
SupplyGem, which works with digital entrepreneurs to help them transform their knowledge into a profitable business, has published statistics about creator economy trends 2023. It covers topics such as market size and worth, monetisation, challenges, future trends and projected growth, and trends driving the growth of the creator economy.
Key takeaways
In our next few blog posts, we will be delving into the details that these statistics bring to light. But first, let's take a look at the key takeaways:
The creator economy affects the overall economy.
The creator economy is predicted to reach over $200 billion by 2026.
Gen Z creators begin earlier and monetise more quickly than previous generations.

Creators seek ownership of content and control of interactions with their audiences.

Brand and platform investments give creators more opportunities to create.

The "Great Resignation" increased the number of people entering the creator economy.
Market size and worth
In an earlier blog post, we asked, "How big is the creator economy?" and concluded that it's very big indeed. According to SupplyGem's creator economy trends 2023, it is currently worth more than $104 billion and is projected to grow to more than $200 billion by 2026.
Profile of creators
Since the pandemic began, 165 million people have become creators. The highest percentage of these are millennials. However, members of Gen Z are more likely to become creators.
Creator economy: society and culture
When you were a child, what did you want to be when you grew up? A surgeon? An elite athlete? A movie star?
Nowadays, in the United States and the United Kingdom, children are three times more likely to aspire to be content creators than astronauts. Interestingly, it's the opposite in China!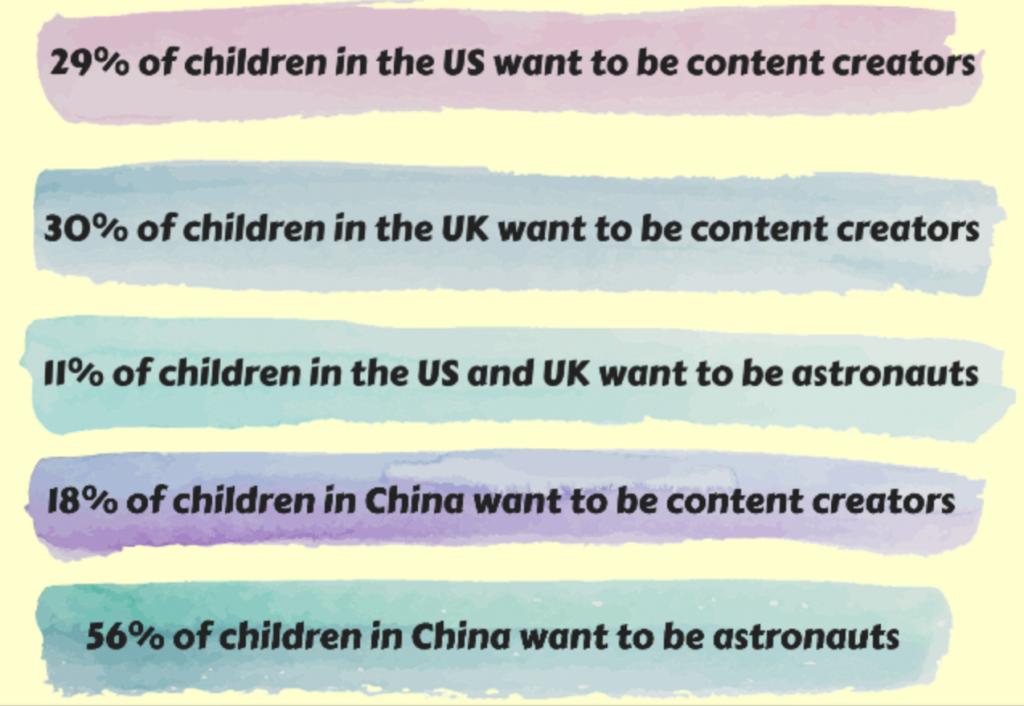 Are you a video editor?
If you're a Premiere Pro editor, check out Overcast's Video Review & Collaboration tool through Adobe Exchange.
Make video production easier
We'd be delighted to show you how our video management platform would make your creative work so much easier. So, click here to request a free demo of Overcast's platform.