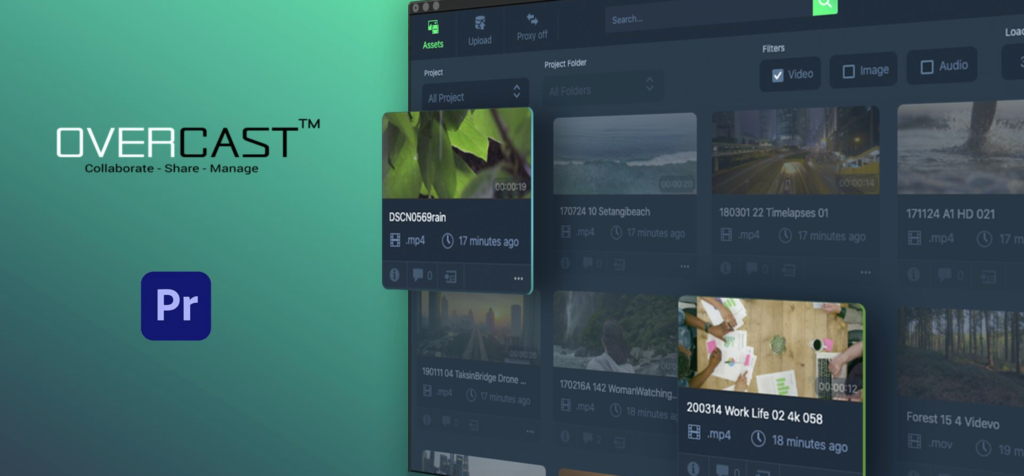 Adobe Premiere Pro is video editing software that has been widely in the film/TV industries for many years — now it's increasingly being used by enterprises too as they use video to grow their brand.
Overcast has added brand new features to our Premiere Pro integration, to save you time and effort when working on your video projects.
In this news article, we outline the new features and show you where to download our integration.