Overcast Case study published by MovieLabs for MovieLabs Vision 2030
Royal Opera House Sings the Praises of Cloud-based Orchestrated Workflows !
The Overcast HQ's Cloud MAM solution for the Britain's Royal Opera House has been selected as a case study by MovieLabs for demonstrating principles of the MovieLabs 2030 Vision.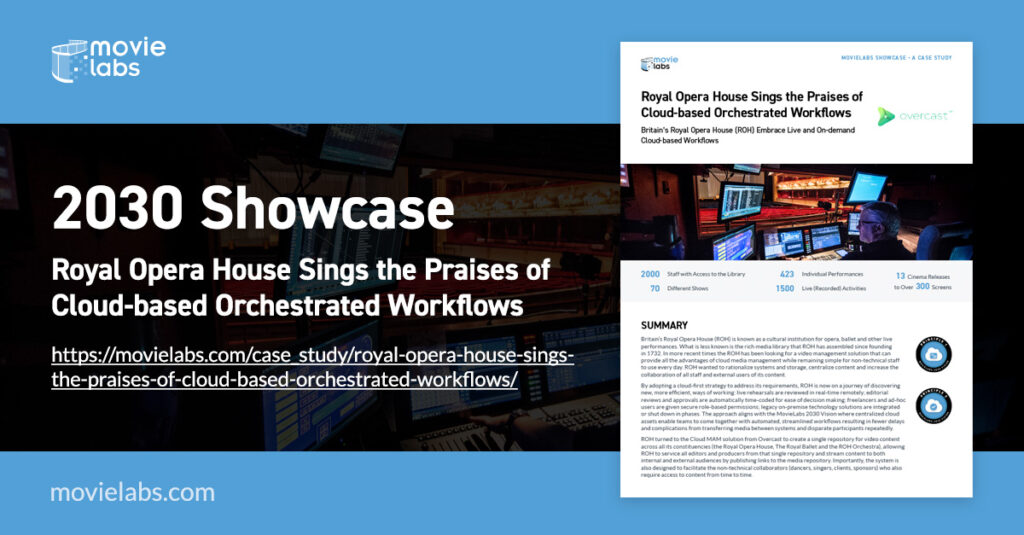 The Overcast platform acts as both a production management hub for content creation (both live and on-demand) and also as a distribution platform –streaming content to end users and licensors. The solution illustrates two principles of the #MovieLabs2030Vision and shows how the vision is not just for movies and TV shows but can be applied in a wealth of media creation and distribution use cases.