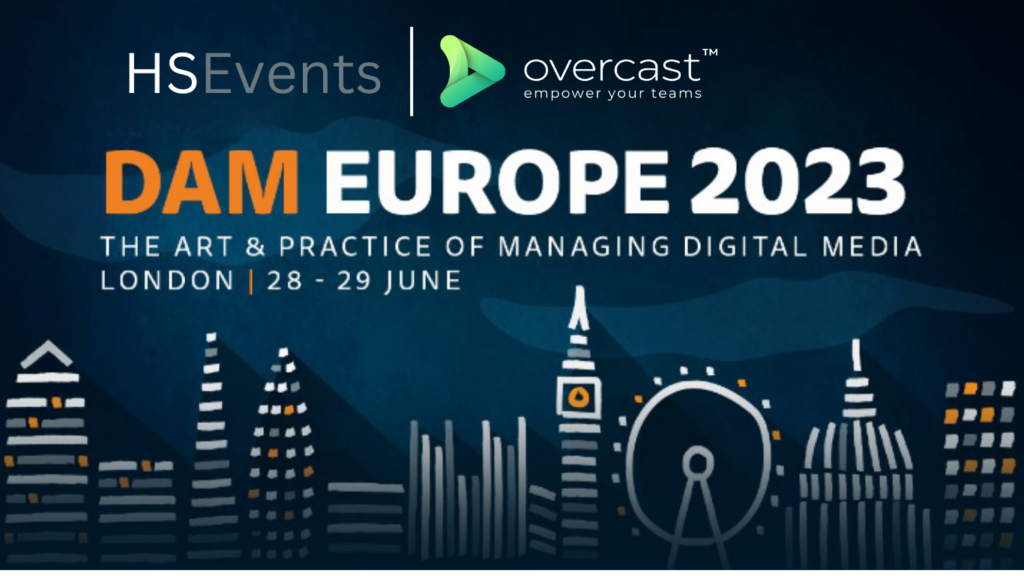 Join Overcast at DAM Europe 2023
28-29 June, London
Location:
Thistle Hotel Marble Arch
Overcast is exhibiting at DAM Europe 2023.
Overcast is excited to exhibit and participate in the DAM Fest Europe 2023 event, hosted in the Thistle Hotel Marble Arch in London.
Stop by our booth to learn how top brands are simplifying and innovating their media workflows with the power of the cloud and technology.
Overcast is a MovieLabs 2030 vision recognised Digital Asset Management, elevating and enhancing media workflows for various industries. Overcast lets you store, create, edit, collaborate, share and find your digital content easily in the cloud.
" We help brands and their marketing teams to deliver a more sustainable media content ecosystem. "
Schedule a 1:1 meeting
Contact us to get a coupon code to get £100 off the DAM Europe registration fee.
Royal Opera House Sings the Praises of Cloud-based Orchestrated Workflows