What Are the Benefits Of Being A Content Creator?
What are the benefits of being a content creator?
In a previous blog post, we explored whether happier creators produce more content. So, is the quest for happiness the motivating factor behind content creation?
A creator "isn't afraid of experimenting and expressing themselves," — that's according to Adobe's 'Creators In The Creator Economy' global study, which found that freedom to express oneself is the number one motivator for creators.
"It looked fun" was the second reason, followed by a desire to explore an interest or passion.
So, it seems the key benefits of being a content creator are the feelings of happiness and fulfilment.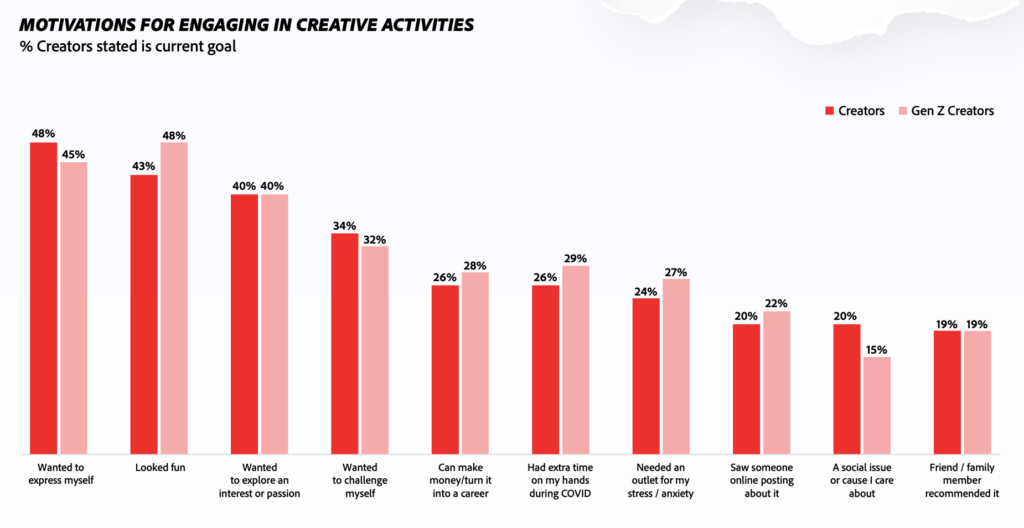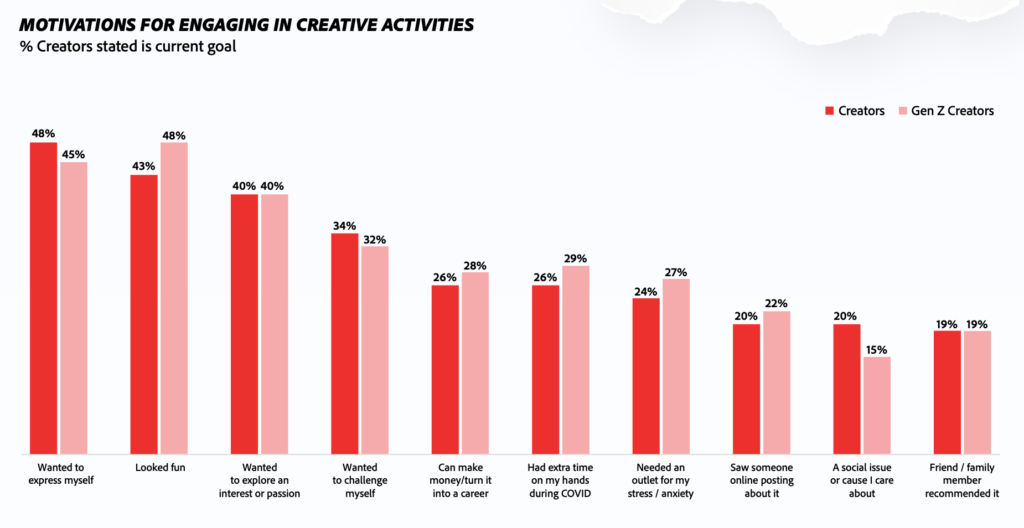 What do people create content about?
So, what kind of activities are people engaging in to create content?
Painting/illustrating/other visual arts was the top activity for female creators, with 32% of women creating this type of content. That's significantly ahead of male creators (24%).
Creative writing was the top activity for male creators (28%), although it is favoured by a higher proportion of women (31%).
The only other category in which there is a higher percentage of female creators than male ones is fashion, at 20% and 13% respectively.
In contrast, VR/AR activities found significantly greater popularity amongst male creators (21% men versus 14% women).
Filmmaking was also more popular with men (27%) than women (23%), and this was male creators' second-favourite content creation activity.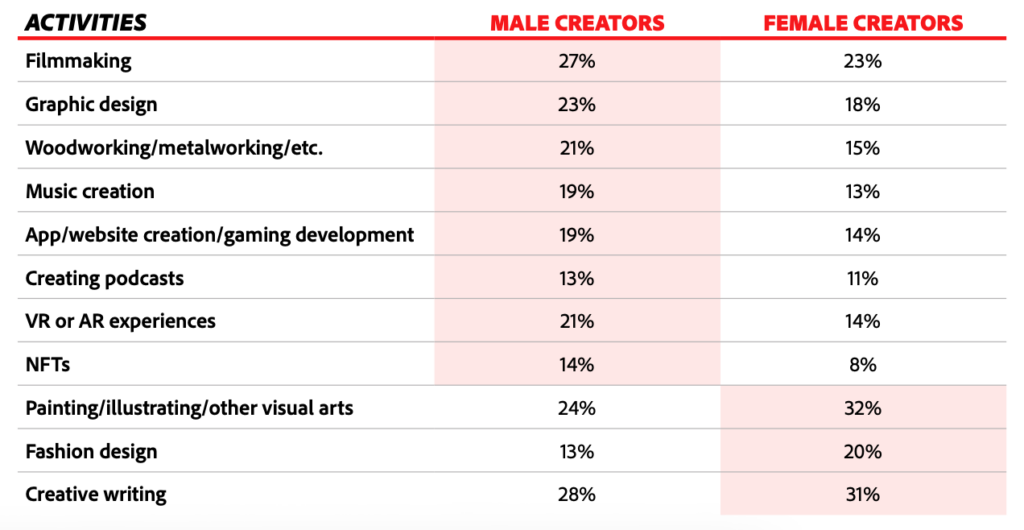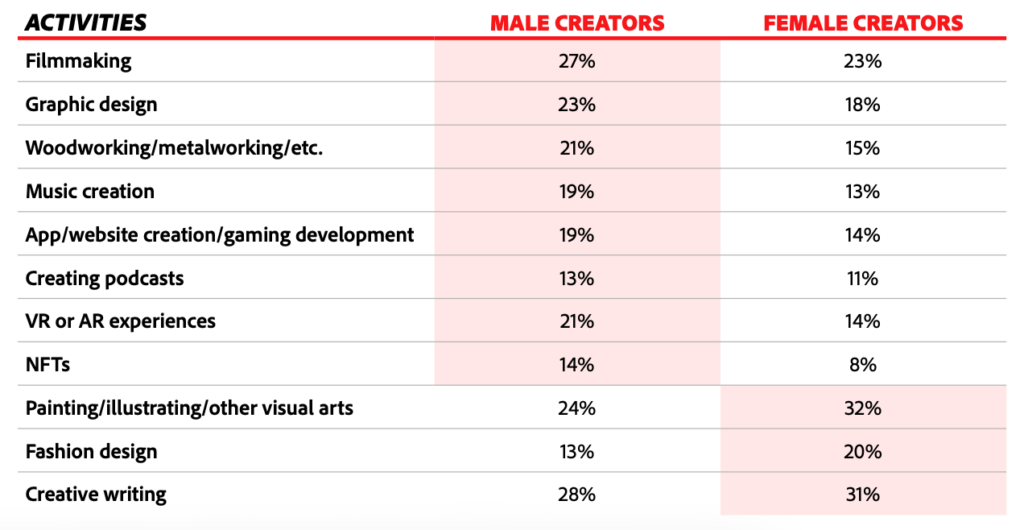 Who is monetising their content?
It's one thing to make content for the enjoyment of it. It's another to find ways to monetise it. The survey shows a wide gap between male and female creators in this regard. 41% of men were earning money from their social content, while only 32% of women said their bank balance benefitted from it.
Female creators also make less money: a higher proportion of men earned more than $5,000 a month: 25% compared to 18% of women.
The survey also showed that female creators (age 38) are, on average, five years younger than male creators (age 43).
Speed up your video editing
Video is extremely popular among consumers of content, so if you are creating videos through Adobe Premiere Pro and want to make collaboration with your team effortless, consider using Overcast's Video Review & Collaboration tool — now available through Adobe Exchange.
Contact us
Making videos is fun but is also time consuming and hard work. The good news is, though, that it's much easier when you use Overcast. Click here to request a free demo of our platform and you'll be amazed at how easy the process can be.