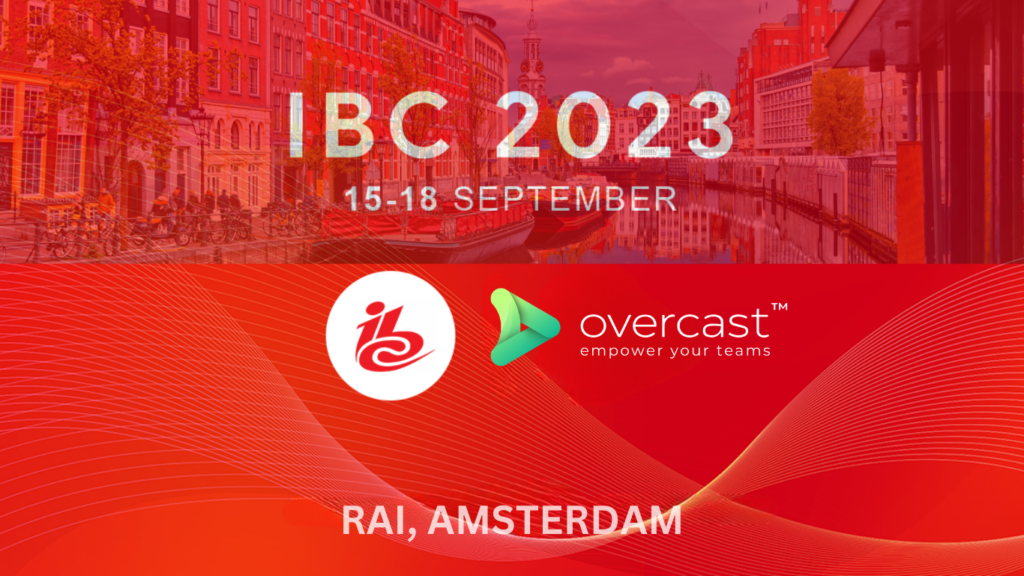 Join Overcast at IBC 2023
15-18 September, Amsterdam
Location:
RAI Amsterdam convention centre
Overcast is attending IBC 2023.
Overcast is excited to participate in IBC 2023 event, hosted in the RAI Amsterdam convention centre. Our COO George Kilpatrick would be there meeting professionals and industry professionals.
Book a 1:1 meeting with him to learn how top brands are simplifying and innovating their media workflows with the power of the cloud and technology.
Overcast is a MovieLabs 2030 vision recognised Digital Asset Management, elevating and enhancing media workflows for various industries. Overcast lets you store, create, edit, collaborate, share and find your digital content easily in the cloud.
" We help brands and their marketing teams to deliver a more sustainable media content ecosystem. "
Schedule a 1:1 meeting
Schedule a 1:1 meeting for a quick chat or a cup of coffee at IBC, Amsterdam.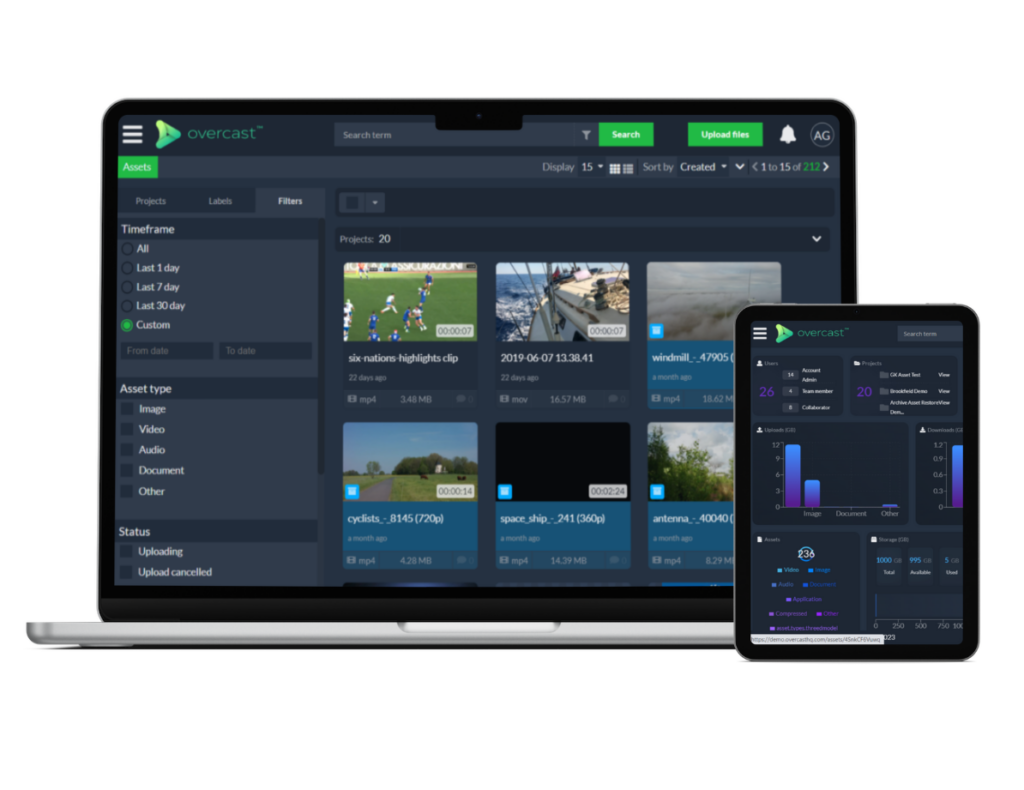 Discover why leading companies are
shifting from digital asset management
to media asset management
In today's digital era, managing media assets efficiently is critical for organisations across
industry. This whitepaper explores the transformative power of Media Asset
Management (MAM) and the compelling reasons for organisations to transition from
DAM to MAM.