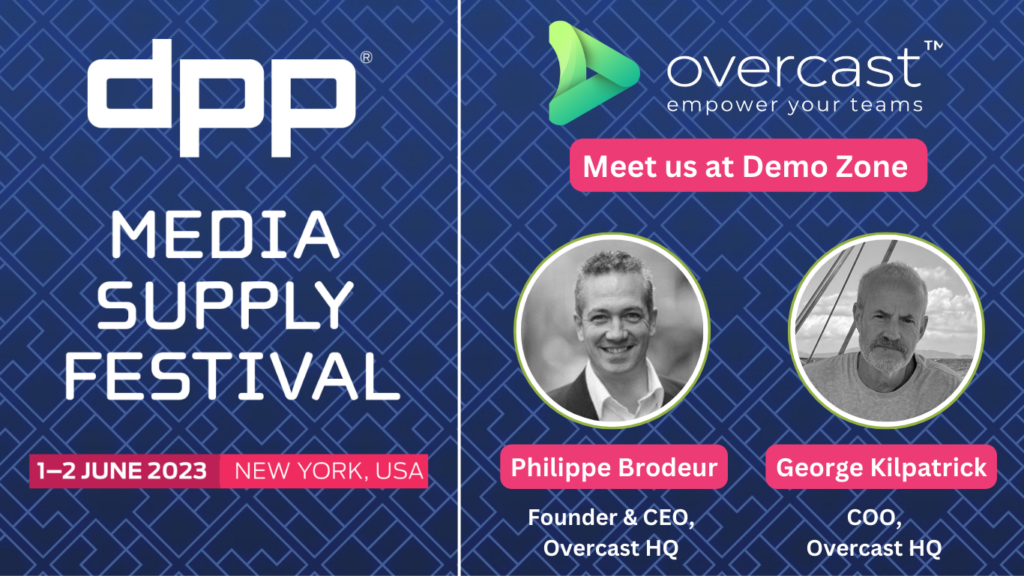 Join Overcast at DPP Media Supply Festival 2023 at New York
Location:
etc.venues, 360 Madison Avenue, New York
Overcast is exhibiting at DPP Media Supply Festival 2023.
Overcast is excited to exhibit and participate in the DPP Media Supply Festival 2023 event, hosted in New York.
Stop by our booth to learn how top brands are simplifying and innovating their media workflows with the power of the cloud and technology.
Overcast automates media management for speed and efficiency. How? We're cloud-native, API first, serverless and built using micro-services and deep domain knowledge. Of course, we use AI to enhance metadata for search, but the reason customers love us is because it's slick and really easy to use.
" We help brands and their marketing teams to deliver a more sustainable media content ecosystem. "
Royal Opera House Sings the Praises of Cloud-based Orchestrated Workflows