FEATURED: Overcast profiled by The Sunday Business Post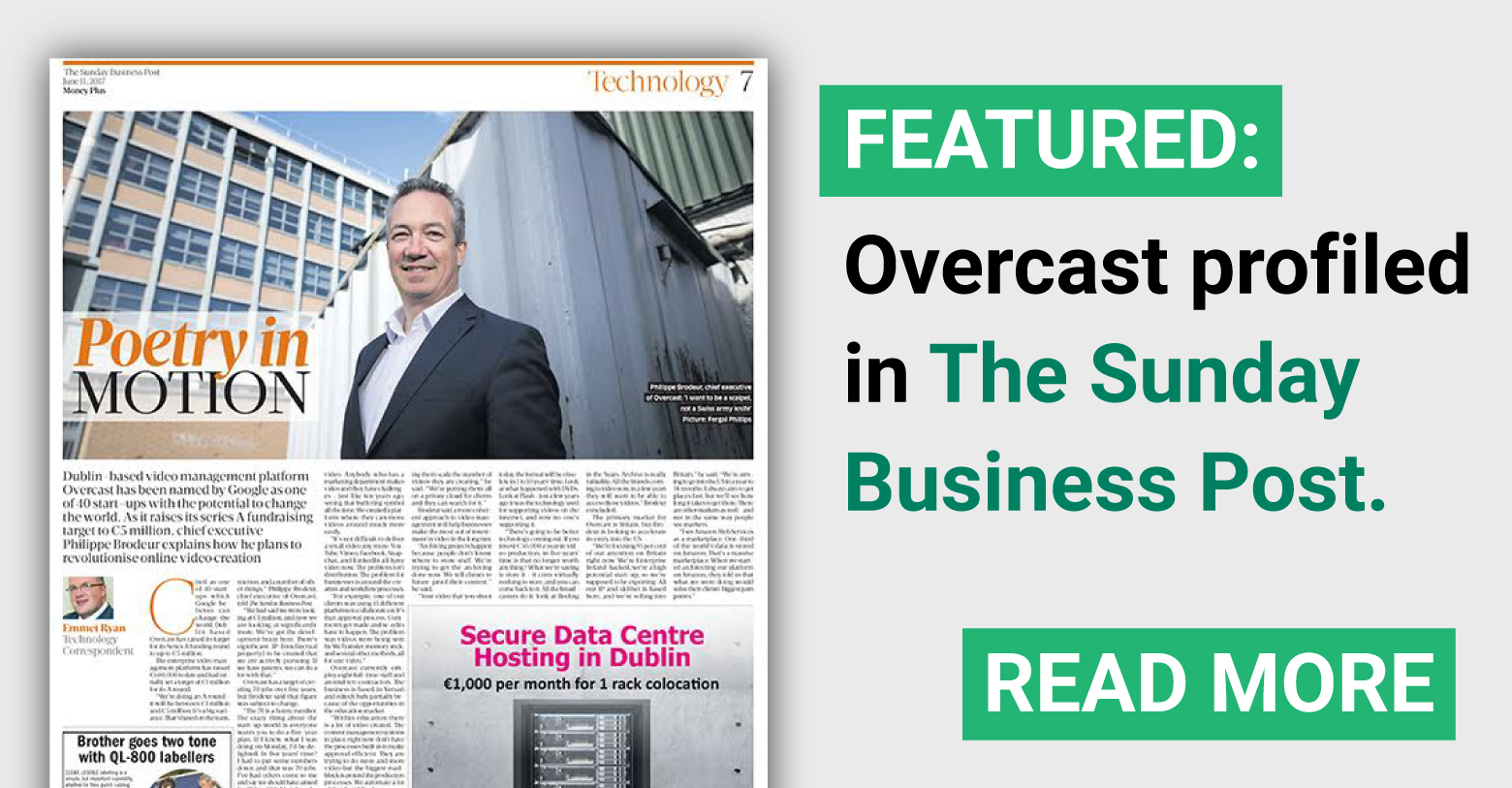 by Overcast HQ
See how Overcast is solving video challenges for companies around the world in the latest edition of The Sunday Business Post.
Tweet: Overcast profiled by The Sunday Business Post
"We're like an enterprise YouTube. Videos are big, complex files. When YouTube solved video sharing and viewing for the consumer, we were all able to watch video on our PCs and phones," said Brodeur.
"Businesses deal in much larger-size videos. All businesses now are making 4K video. Anybody who has a marketing department makes video and they have challenges – just like ten years ago, seeing that buffering symbol all the time. We created a platform where they can move videos around much more easily.
"It's not difficult to deliver a small video any more. YouTube, Vimeo, Facebook, Snapchat, and LinkedIn all have video now. The problem isn't distribution. The problem for businesses is around the creation and workflow processes"