Creator Economy: Influencers vs Business Owners
Creator economy: influencers vs business owners?
To own a creator business or to be an influencer? That is the question! It's not as profound as "To be or not to be?" nor as difficult a choice as "Daddy or chips?" But it's a key decision in today's content-focused world…and the landscape might surprise you.
Adobe's 'Creators In The Creator Economy' global study found that, in the countries surveyed, only about 14% of creators are influencers…while approximately 40% of creators aspire to own their own businesses.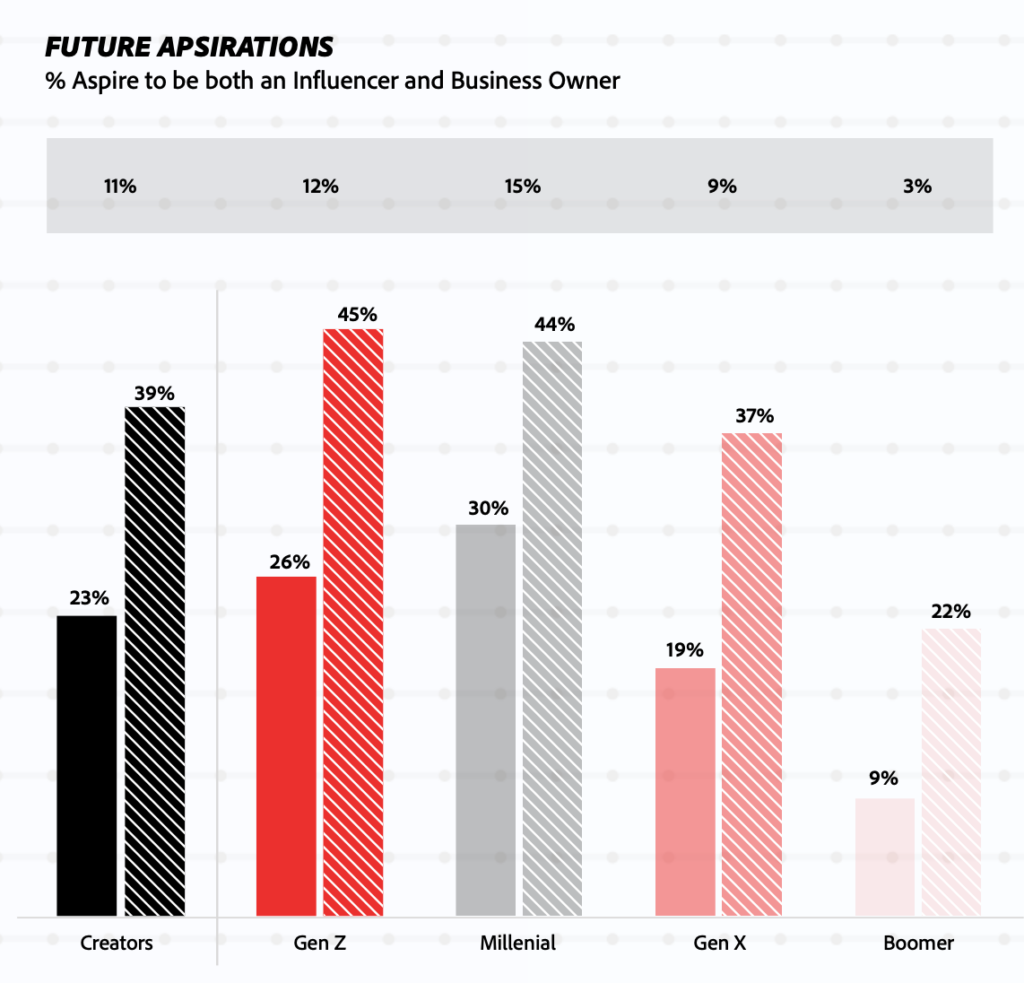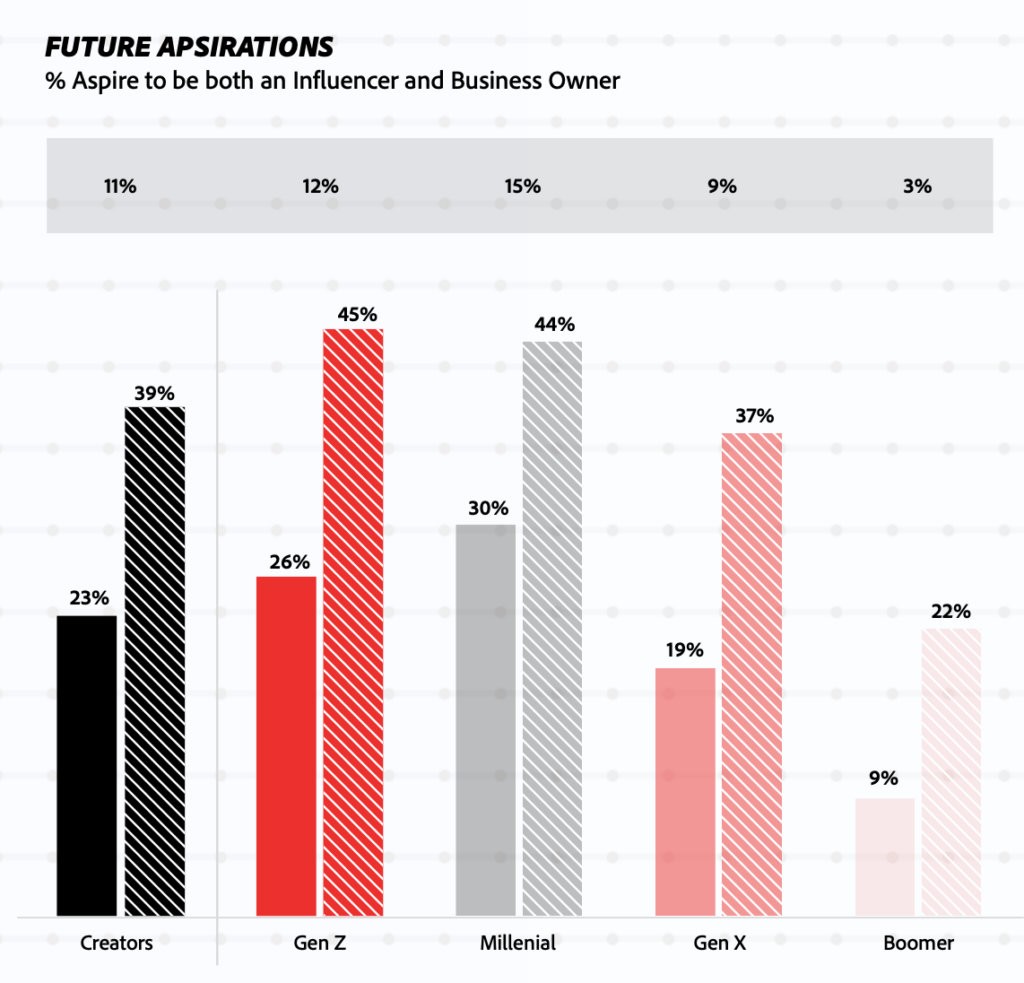 The group with the highest percentage (15%) of individuals aspiring to be both an influencer and a business owner is millennials!
Is this true globally?
The study showed cultural differences in the aspiration of creators. The US (35%) has the highest percentage of creators who want to be influencers, followed by Brazil (34%), then the UK (30%).
Meanwhile, a higher proportion of creators in South Korea (49%) want to become a business owner than any other country, closely followed by Brazil (47%). France is in third place in terms of its creators' business ownership aspirations (40%).
Why don't more creators want to be influencers?
Why wouldn't you want to be an influencer? Free stuff! Access to red carpet events! Lucrative brand partnerships! Well, one reason could be the amount of dedication and time required to achieve that status.
Influencers, on average, work an additional 6 hours per week compared to general creators. 41% of influencers post on a daily basis, which is approximately twice as high as general creators, with 89% of the former posting at least weekly…again 21% higher than the latter.
Influencers also have more creative skills: on average, they engage in 4 creative activities compared to 2.8 for general creators.
How much do influencers earn?
The good news for influencers is that the hard work and dedication pays off. They earn most of their income from their creative endeavours and are earning as much as some of the top professions.


The Adobe survey revealed significant differences in the level of income from content creation in different countries.
In the UK both creators and influencers earn much higher fees than other places, at $113.19 and $146.86 per hour respectively. The country with the second highest rates of pay for content creation is Germany: $90.68 for general creators and $126.61 for influencers.
Brazil delivers the lowest rate of compensation: creators earn $27.12 for creators while influencers make $35.01 per hour.
Be nice to your video editors
Video editing, although fun, is detailed and sometimes laborious. Why not be nice to your video editors and treat them to Overcast's Premiere Pro Video Review & Collaboration tool, available through Adobe Exchange? They will thank you for it!
Make content creation easier
We want to make your whole content creation workflow easier so ask us for a free demo of Overcast's platform and you'll be amazed at how many tasks we can automate and simplify for you.