Becoming An Influencer in the Creator Economy
Is creating content a full-time job?
Anyone who creates content will know that it takes absolutely ages to produce quality content, so is there enough moolah from that content to make it a full-time activity?
Adobe's 'Creators In The Creator Economy' global study shows that an average of 6 in 10 creators devote all of their working hours to creating content. South Korea boasts the highest percentage of full-time creators at 75%, with France close behind on 71%.
Australia has the lowest percentage (55%) of people working full time on content creation, but tops the surveyed countries in terms of part-time creator jobs with 26% — that's 10% higher than the next in line: Brazil has 16% of part-time creators.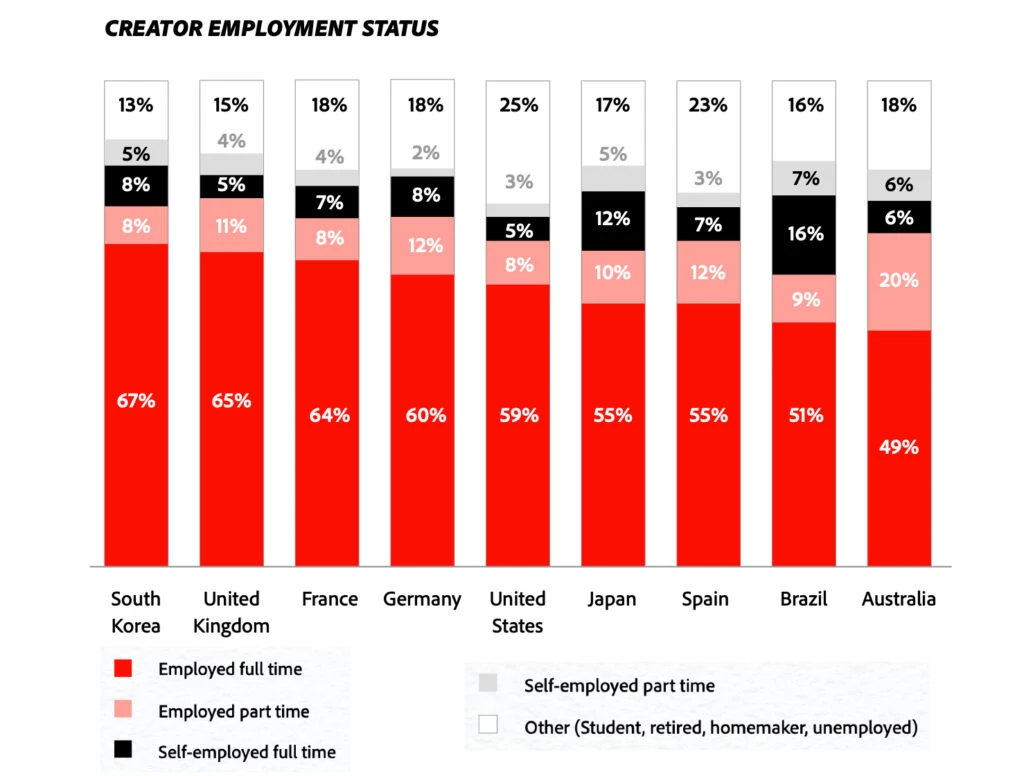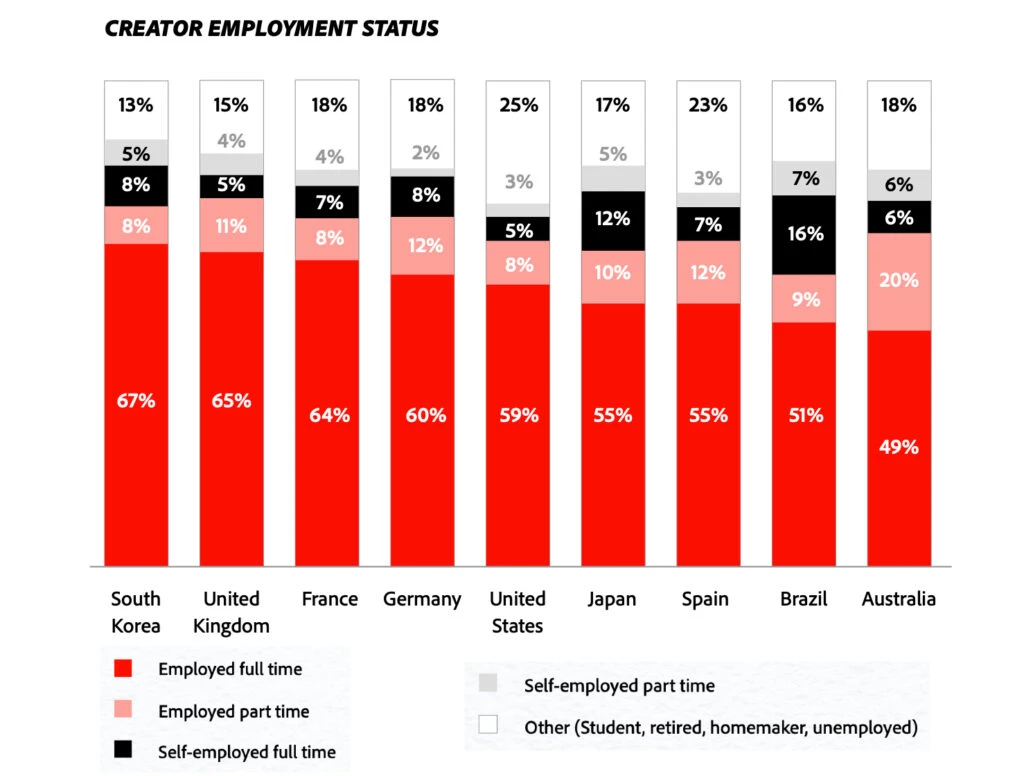 How many creators own their own businesses?
Just a few years ago, you might have been laughed out of a job interview for saying you wanted to be a content creator, but now — not only is it a real job — the creator economy is booming!
But how many creators own their own businesses? According to Abode, on average 2 in every 10 creators owns a content-related business. The US has the highest percentage (26%), with the UK close behind (24%), and Australia scooping third place (21%).
Could you be an influencer in the creator economy?
We've all heard the term "influencer" in the creator economy but what does it really mean?
Influencers are those individuals who have essentially established credibility in a specific area or industry. To be successful they need to have access to an audience, preferably a large audience — hence their "influence." (Forbes)
But becoming an influencer is not easy, and reality has yet to catch up with aspiration — Adobe's survey showed that while 35% of creators in the US want to be influencers, only 16% have achieved that goal. In Brazil, which has the highest proportion of influencers (19%), 34% aspire to reach that pinnacle.
Germany shows much flatter graph with 16% aiming to be influencers and 15% achieving that goal.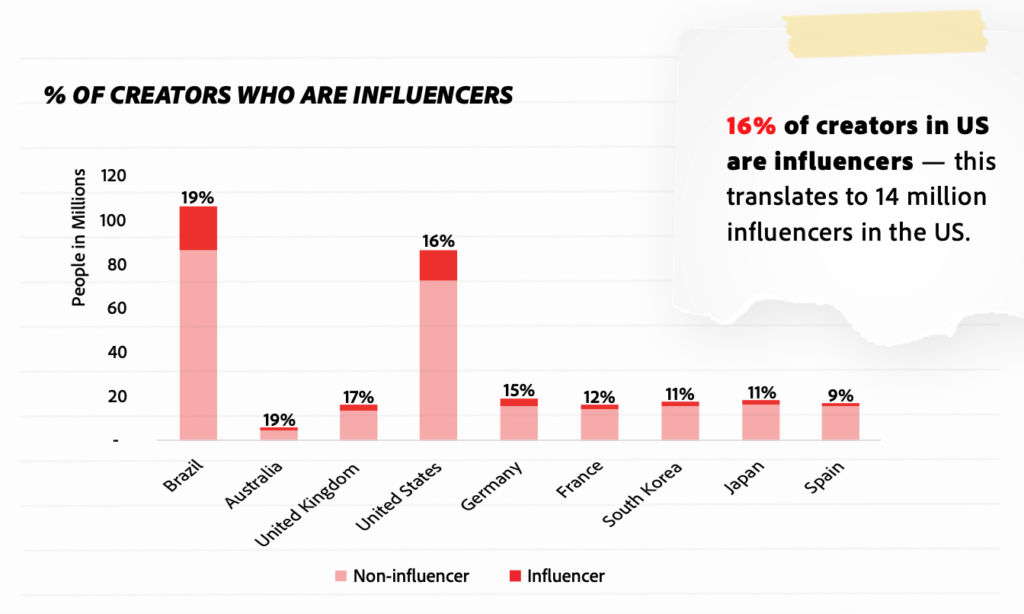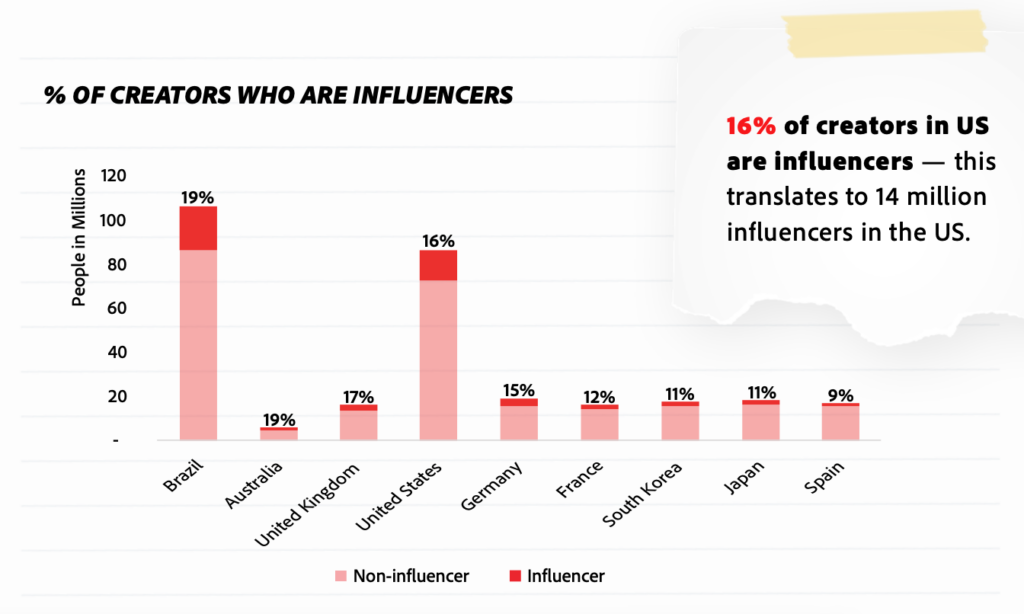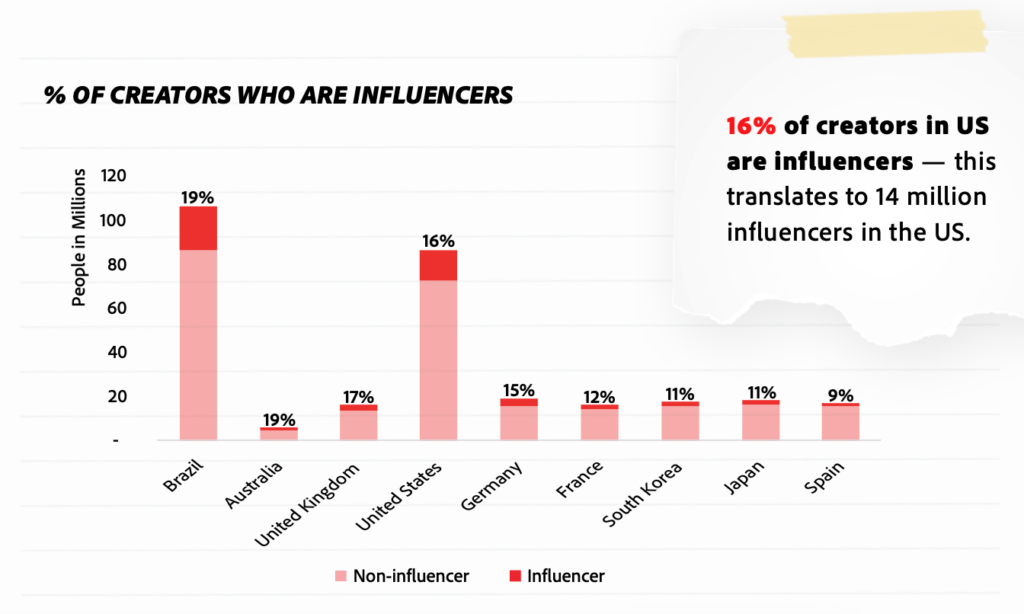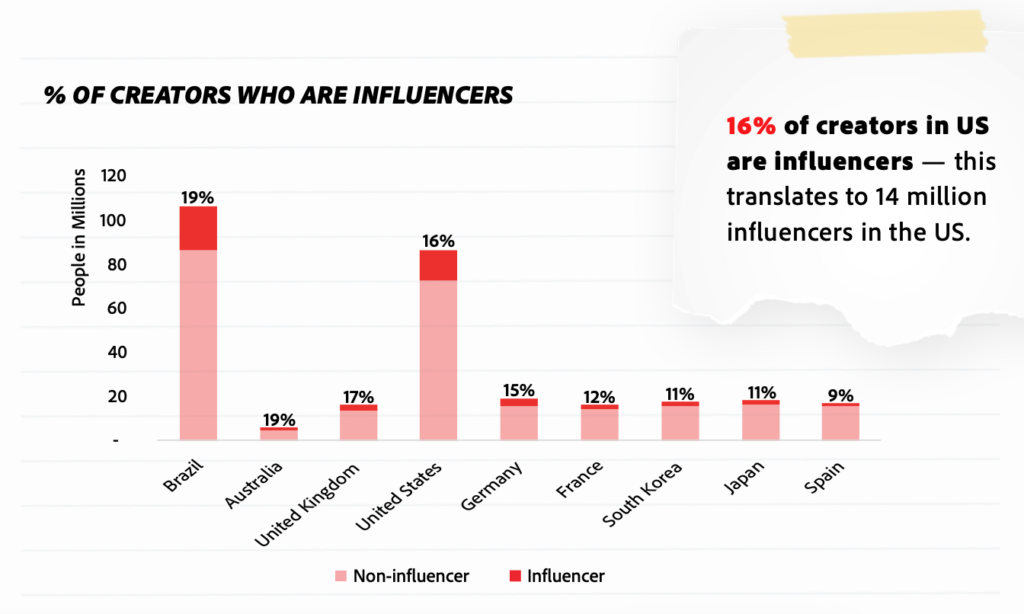 Get a handle on editing
Editing is one of the key tasks when creating video content. So, if you use Premiere Pro for your cutting and splicing, check out Overcast's Video Review & Collaboration tool through Adobe Exchange.
Reach out to Overcast
Content creation is not easy but we make it a lot easier. Click here to request a free demo of Overcast's platform and you'll be amazed at how much of the process we can automate and simplify for you.