Large Content Owner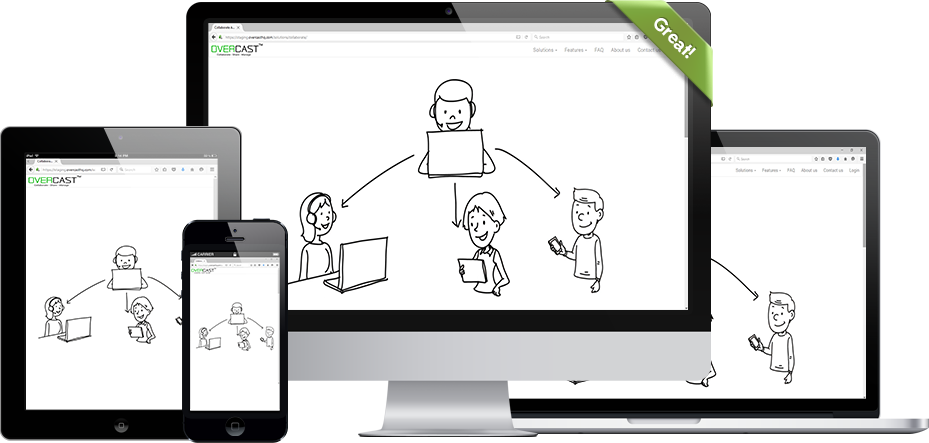 by Overcast HQ
Issues
Video files stored on different premises without a shared drive.
Collaborating was done on emails – collating up to 10 stakeholder comments.
Valuable content was unsecured (no backup) and often lost or deleted.
Requirements
A single cloud storage facility and CMS needed for efficiency.
Collaboration tool capable of incorporating video and available on mobile devices.
Scalable archive and back up.
Overcast Solution
Overcast platform replaced 9 platforms (including Dropbox, WeTransfer, Youtube) currently in use.
Collaboration platform is optimised for all devices allowing staff to work remotely on time sensitive content.
Low cost archive allowed for a move of all content to the cloud platform library.